Soft House Washing in Tallahassee, FL
Don't let a dirty home exterior put a damper on our sunny Florida days. Hot Water Pressure Washing proudly brings the best in soft house washing service to the greater Tallahassee area. Where you see grime, we see an opportunity for a 'just like new' home exterior!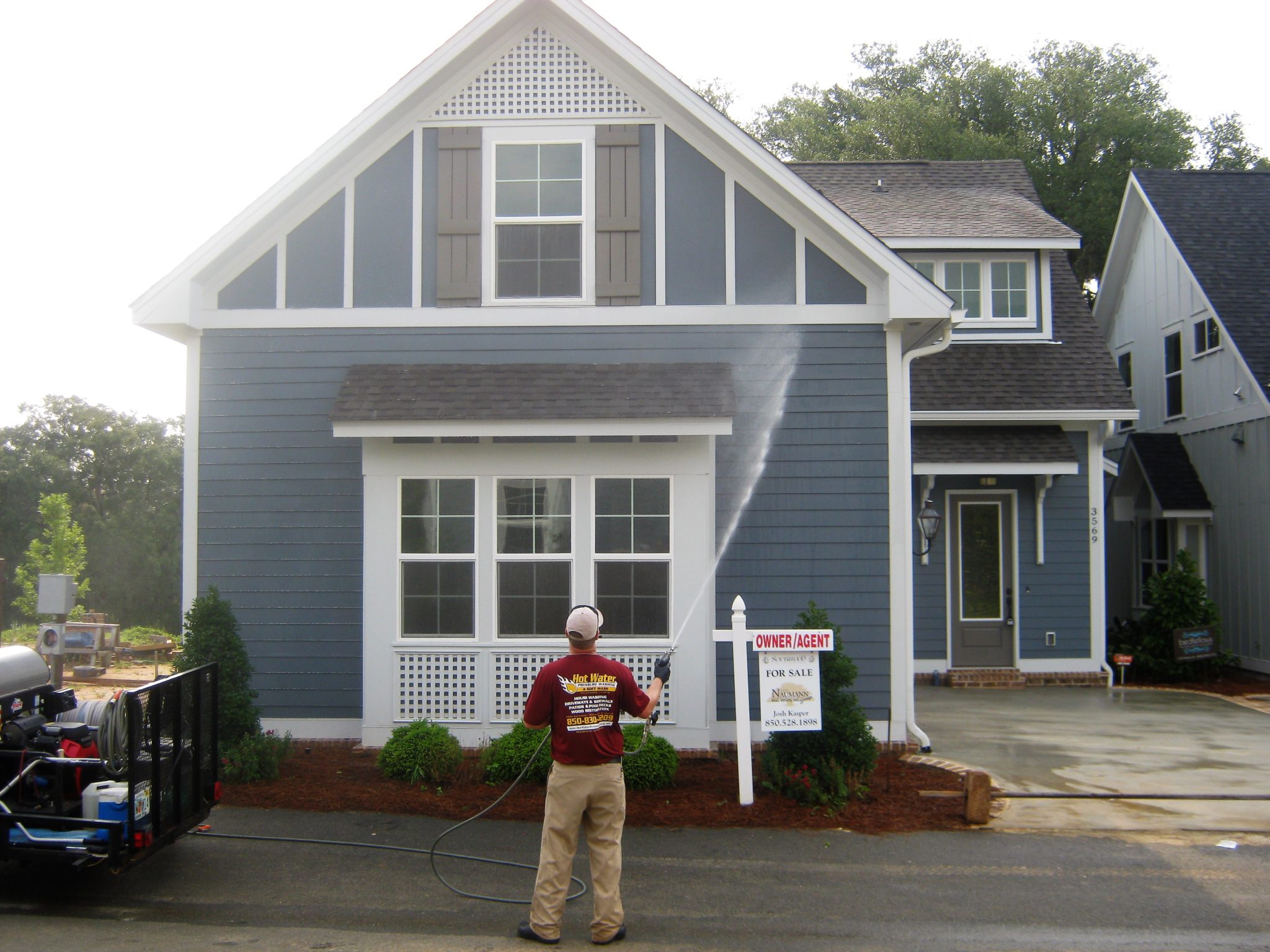 An investment for your home
If someone were to ask any of our clients about the benefits of living in Florida, a few things will always make the list: warm weather, lots of sunshine, and the quintessentially southern flora and fauna. But the things that make the greater Tallahassee area such a hit to live in also hurt our home.
Most customers come to us wanting to remove that ugly black streaks or dark dots on their exterior. The most likely culprit is mildew or algae – and sometimes both. These fungi are ideally suited to our warm, sunny, and humid weather. The #1 spot where they end up? Your siding.
Here's the catch. This kind of growth, and the stains that come with it, can be difficult to remove. Some professionals use pressure washing, but this only serves to create issues like water damage, landscaping issues, and even cracked siding. We take the safer- and the more effective – route. It's called soft house washing.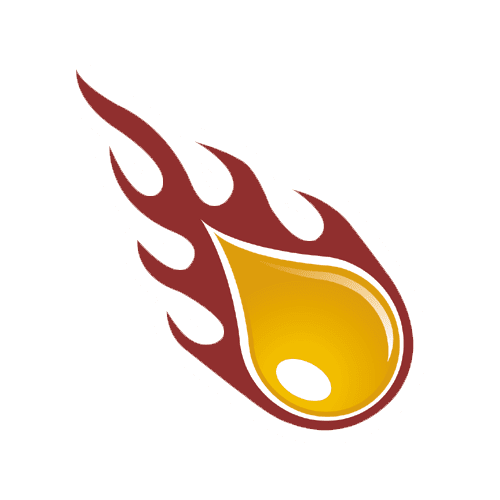 Committed To Your
. Get A Free Quote!
Soft house washing: Safer, better, and longer lasting
Our technicians don't use high pressure forces to clean your exterior. Instead, we stick with soft washing. This approach utilizes a specially-formulated combination of detergents to loosen contaminants and lift stains. Then, we apply our low pressure wash rinse to remove the buildup. It's a process that: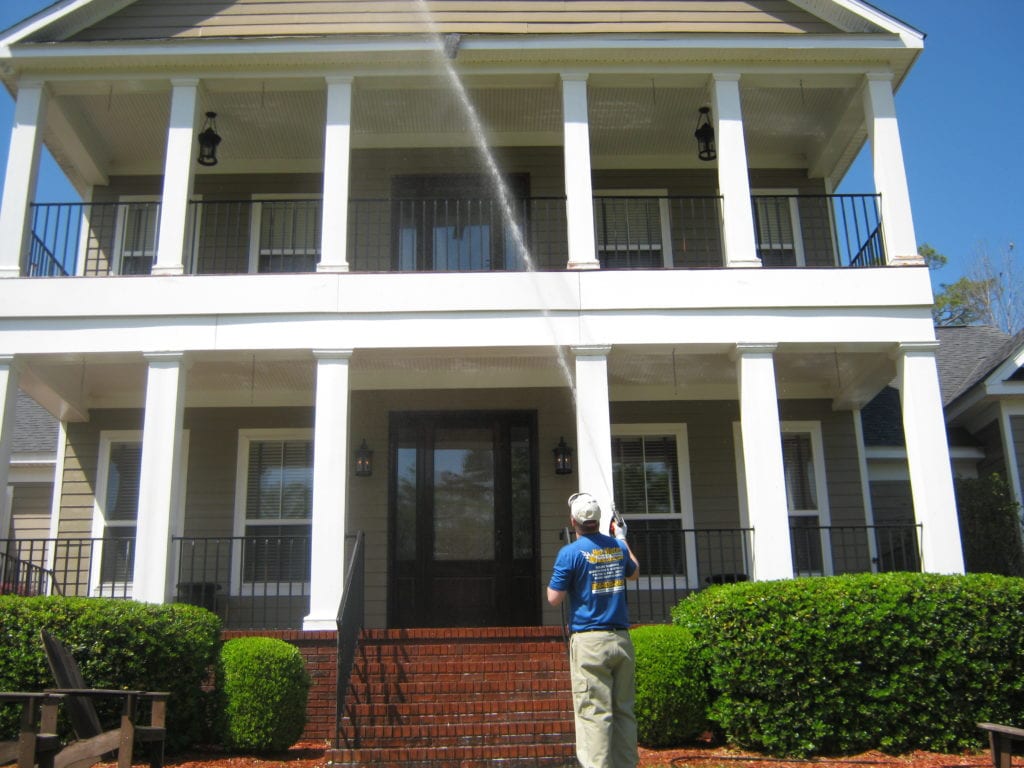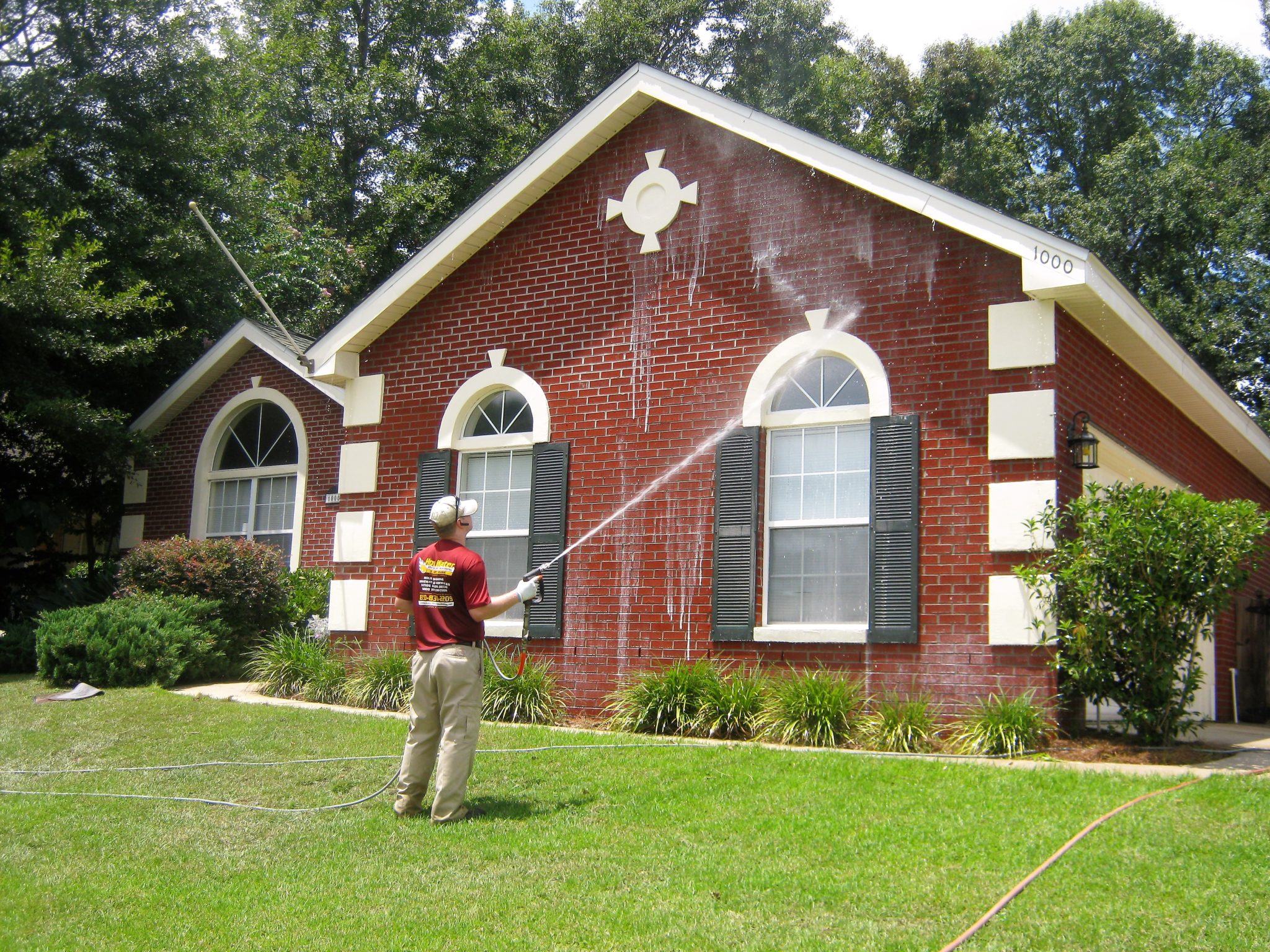 In many cases, we even use hot water to effectively kill bacteria and fungi. Thanks to this gentle approach, we can also clean three stories up safely from the ground. We deliver solutions to all materials, including:
Your source for house washing
"Average" isn't a result that our team ever strives for. Instead, we focus on making 'above and beyond' the norm for our customers. When you choose Hot Water Pressure Washing for your home, you're getting:
Across the Board Professionalism

Our team is fully licensed, and each technician has received extensive training to ensure they're bringing top quality to your home. Ongoing professional development is another way that we always stay on the cutting edge of service.

Complete insurance coverage

Each service is protected with $1,000,000 in general liability insurance. We make safety our top priority – and expansive coverage is one of the ways we protect our customers and our technicians.

100% satisfaction guaranteed

We don't consider any project to be a 'job well done' unless we're satisfied that we've delivered the greatest service in the greater Tallahassee region. If you aren't satisfied, then our job isn't finished!

Local service with industry-leading results

We're proud to be a locally owned and operated team. Our technicians know firsthand about the conditions that Florida homes deal with, and we apply our industry-leading soft house washing solutions to restore them.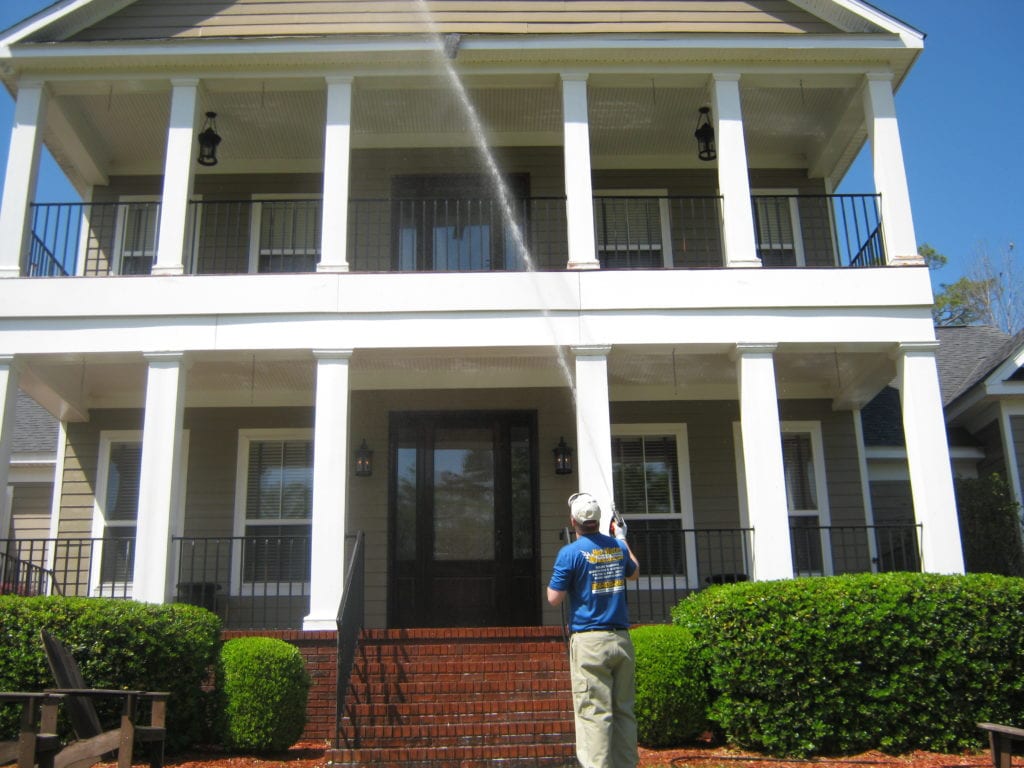 With our soft wash service, you're investing in your home for long-term success. We specialize in offering comprehensive results, so you're getting:
Curb Appeal

A house washing service stands at the top of realtors' checklists, and for good reason – it makes the first impression of a home go through the roof.

Lasting quality

We care about service that can stand the test of time. A soft house washing service isn't just safe: It protects your exterior for months (and sometimes even a full year) into the future.
We approach every house washing service with two goals: Completely revitalize your exterior, and prepare it for long-term quality. Get your solution from Hot Water Pressure Washing, so top condition and curb appeal are always guaranteed for your property!