Residential Pressure Washing
As a locally owned company we take pride in keeping Tallahassee clean! Our residential customers have been won over with our superior washing services and customer service we provide for each and every customer. We have the equipment and knowledge to give your home the deep cleaning that is required to maintain your properties value and curb appeal. Soft Washing, Pressure Washing, and More! Contact us for a full list of services or to receive a free estimate to have your home professionally cleaned.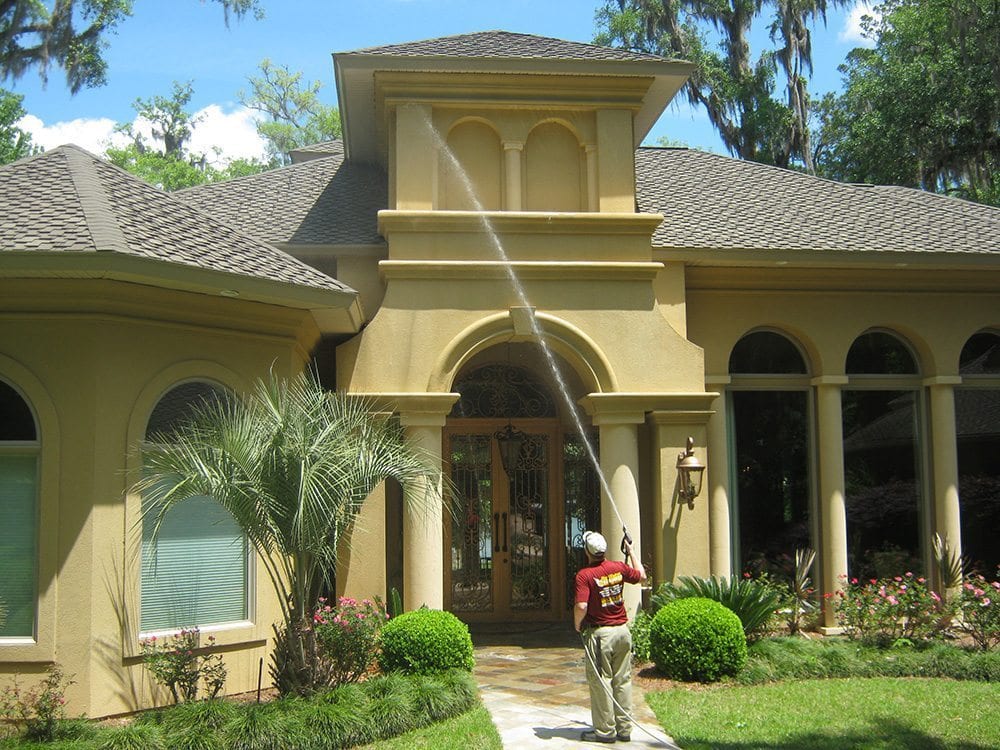 OUR RESIDENTIAL PRESSURE WASHING SERVICES
Our Amazing Pressure Washing Results
Frequently Asked
Questions
Pressure washing your home provides numerous benefits. It can make your house look like new, remove dirt and grime that has built up over time, reduce allergens that are in the air around your home, and increase the lifespan of your exterior surfaces.
It is recommended to pressure wash your home every 2-3 years, depending on the climate in your area.
When selecting a pressure washing company, it is important to look for one that is experienced, uses the right tools for the job, and provides quality customer service.
If you would like to pressure wash your home yourself, there are several steps you can take to do so safely and effectively. Make sure you have the right tools for the job, such as a pressure washer, a good cleaning solution, and protective equipment.