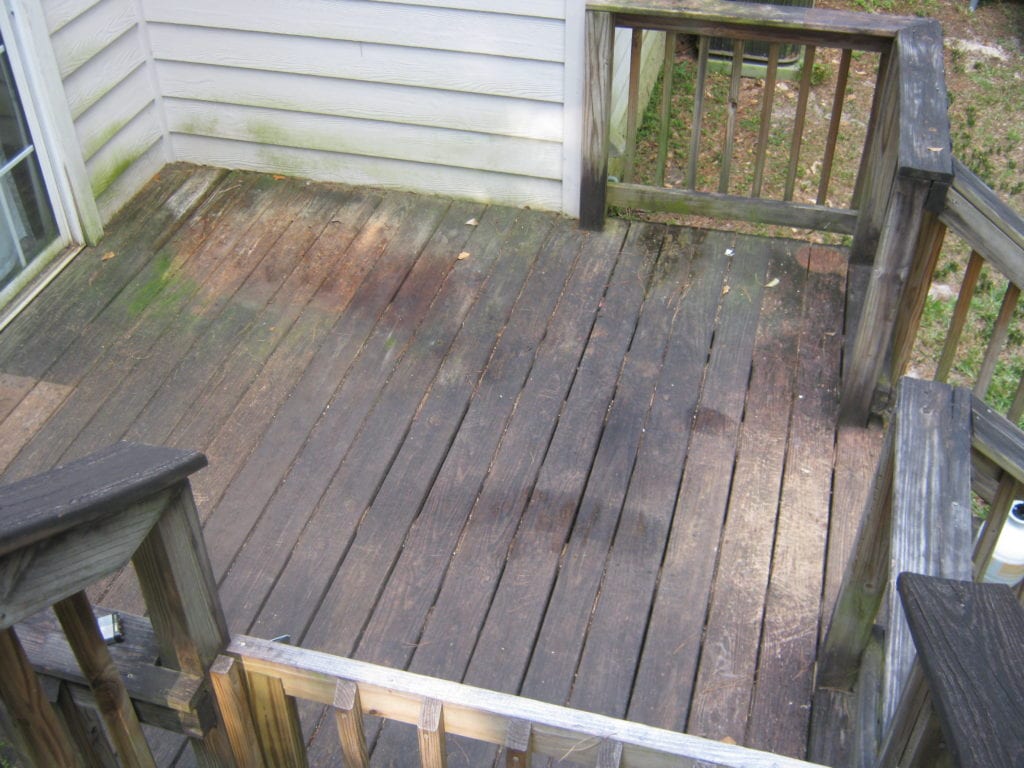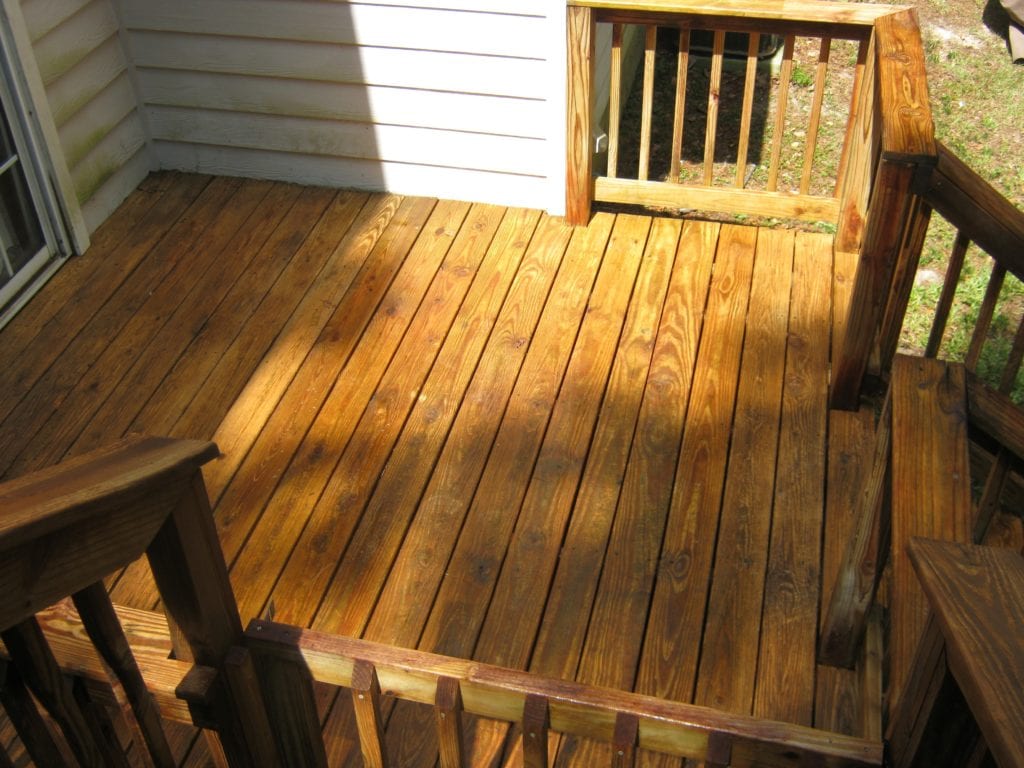 With warm weather approaching it's time to get your deck and fencing in top condition. Keeping these outdoor items clean not only makes them look better and increases curb appeal, but helps them last longer. According to Houselogic, their number one tip for increasing value to a home is washing the exterior. Keeping decks and fencing in great shape are just as important as other outside areas of your home.
Pressure washing your deck is an effective way to remove dirt, debris and stains that have built up on the surface. It's necessary to make sure your deck is not only clean, but algae-free for the summer season. Best Pick Reports states that mildew can cause serious illnesses for you and your family. It's important to use professional services when cleaning your deck. The water pressure needed to acquire a safe yet thorough cleaning for different types of wood will vary. An experienced team of professionals can use the latest pressure washing techniques to effectively clean a variety of surfaces.
Mildew and algae can accumulate on fencing as well as ground-in dirt. Keeping your fence clean will make it look better and last longer. Pressure washing can be used on most types of fencing to keep it in top shape. Pressure washing is also much more efficient than attempting to clean a fence by hand.
Whether your fence is made of wood, vinyl or another type of material, you'll want to have a qualified service professional clean your fence to keep it in the best condition possible. If you're thinking of repainting or staining your fencing, the fence will still need to be thoroughly cleaned before starting the process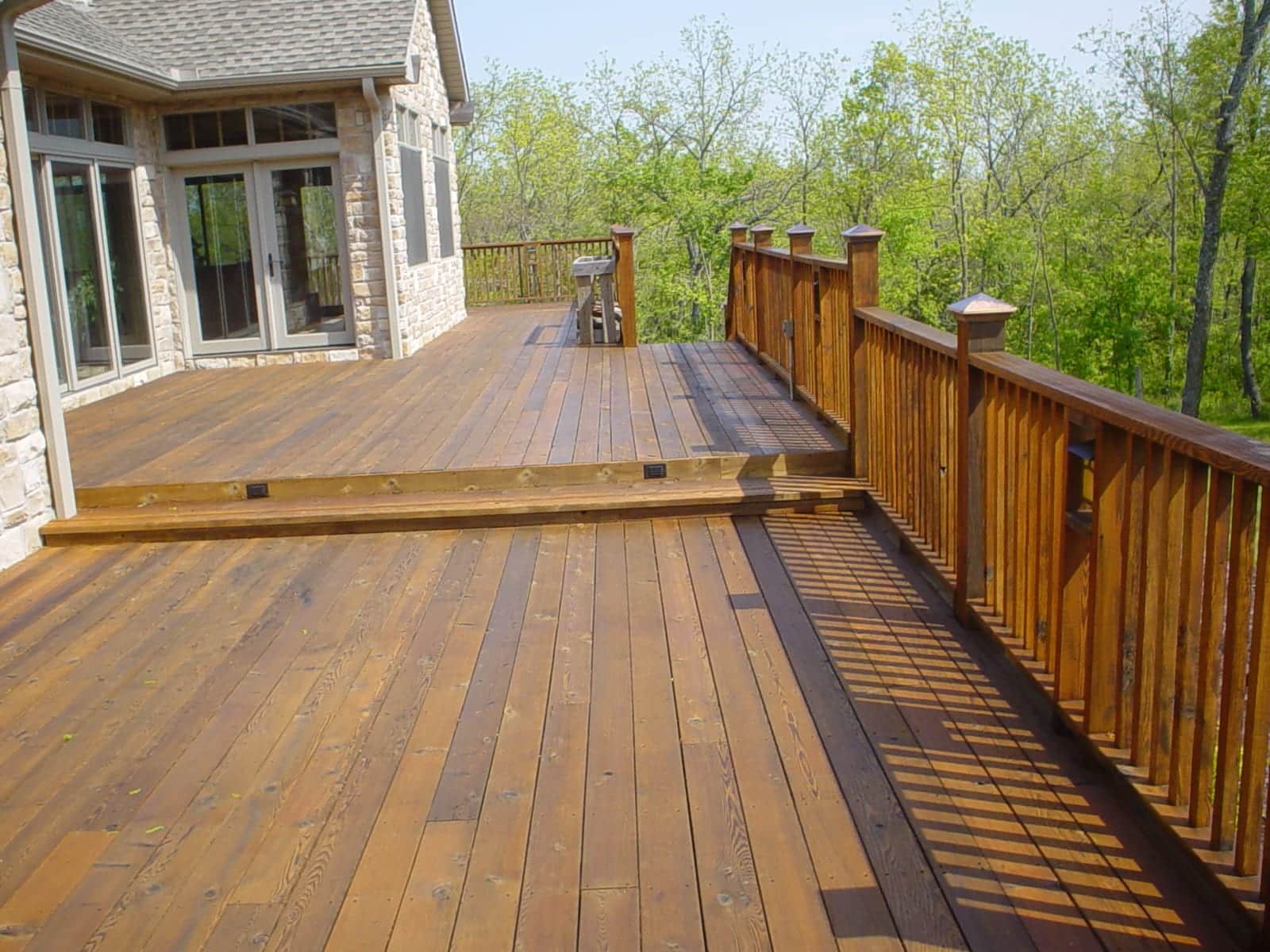 Hot Water Pressure Washing and Soft Wash
Hot Water Pressure Washing and Soft Wash offer hot washing expertise for a variety of items to keep your home looking fantastic. They will be able to provide you with the individualized cleaning service that will work best with the type of deck or fencing you have. This would include the use of any detergents and the specific water pressure needed to provide the most effective yet safe cleaning.
Whether it's surface restoration or deep cleaning, Hot Water Pressure Washing and Soft Wash will provide excellent, dependable service. They've been providing a variety of professional services, including pressure washing, since 2012. Hot Water Pressure Washing and Soft Wash is locally owned, fully insured and offers free estimates. Your fences and deck will be clean, healthy and ready for summer activities after removing dirt, algae, and mildew that have accumulated during the fall and winter months. Contact Hot Water Pressure Washing and Soft Wash for more information.
Frequently Asked
Questions
Having a clean deck can provide many benefits to your home. It can improve the look of your outdoor space, help prevent mold and mildew build up, and make it safer to use.
To ensure the best look and care for your deck, we recommend having it professionally deep cleaned twice a year.
We use the highest-quality deck cleaning products to ensure your deck looks great and lasts for years. Our team is experienced in deck cleaning and takes the utmost care when handling your property.
Deck cleaning typically takes a few hours, depending on the size of your deck and the condition of it.