Pool and Patio Enclosure & Screen Cleaning
The Sunshine State lives up to its nickname – and Hot Water Pressure Washing & Soft Wash is here to ensure that homeowners can make the most of it! Our complete offering of pool enclosure, screen, and patio enclosure cleaning solutions protect the aspects of your property that make outdoor relaxation possible.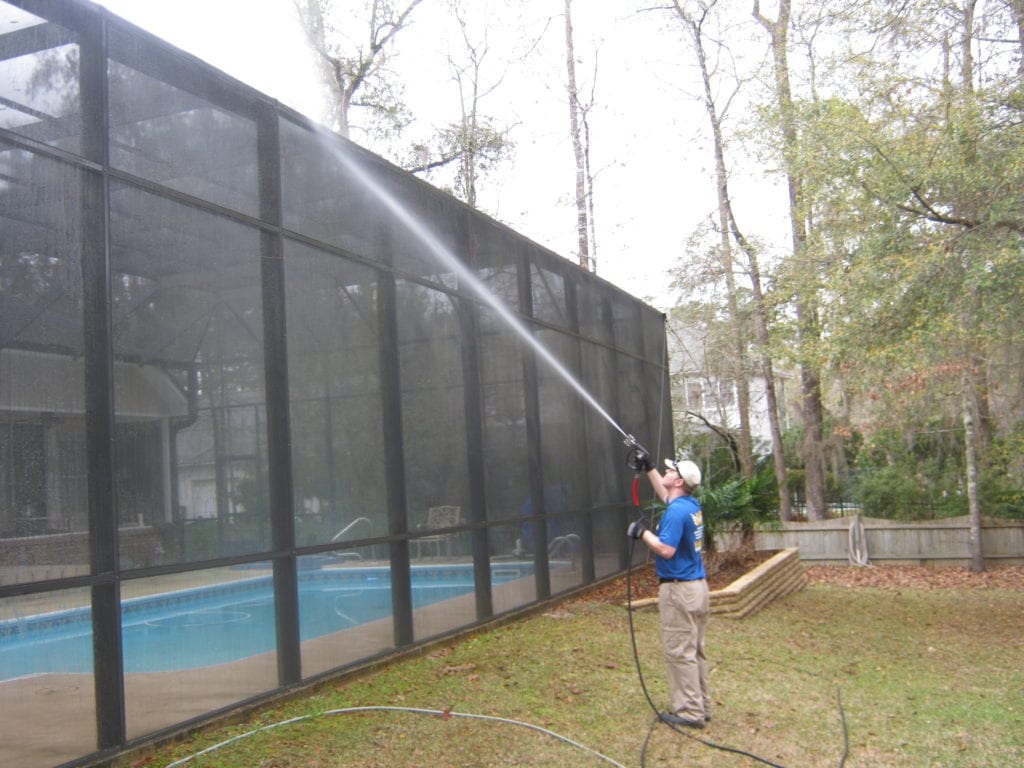 Protect the Outdoor Spaces that Need it Most
Screened areas are an integral part of your property – and when they weather's nice, you're likely spending more time on your patio or by the pool than you are indoors.
From preliminary inspection to final cleanup, Hot Water Pressure Washing & Soft Wash strives to make your experience seamless.
A Gentle Touch (and a Big Impact!)
We use a soft washing system to deliver the highest level of clean without negatively impacting your property. Screening is a delicate surface and shouldn't be exposed to high pressure washing technology. Our service protects the material and enhances its appearance with a low pressure cleaning alternative.
We use cleaning products that are formulated to be tough on buildup. They kill spores, break down dirt buildup, and deliver the "deep clean impact" your screening needs to last season after season.
With professional service from Hot Water Pressure Washing & Soft Wash, your favorite outdoor areas – pool enclosures, patios, and screened porches – will be ready to receive all of the beautiful weather on the forecast.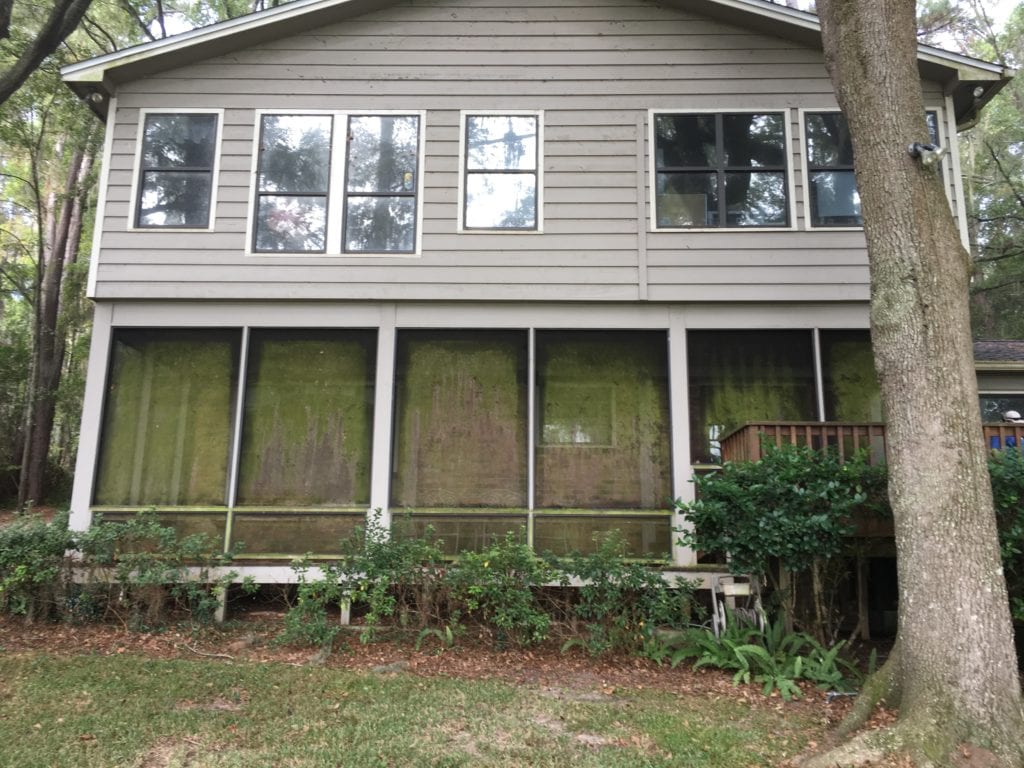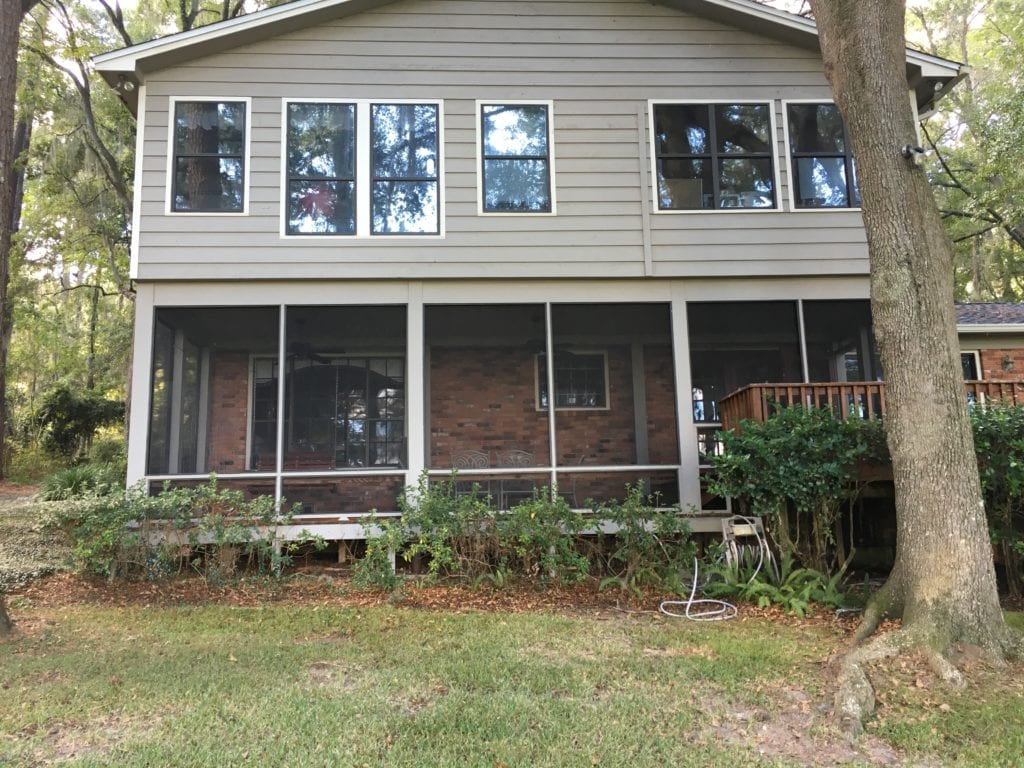 Frequently Asked
Questions
Our process for cleaning pool decks, patio enclosures, and screens is thorough yet gentle. We use a combination of pressure washing and hand scrubbing to remove dirt, debris, and stains. After we are done cleaning, your outdoor space will be looking like new!
Our recommended frequency for cleaning pool decks, patio enclosures and screens is every six months. This schedule helps to ensure that your outdoor space remains clean and safe for all members of your family.
The cost of our pool deck, patio enclosure, and screen cleaning services depends on the size and condition of the surfaces that need to be cleaned. We are happy to provide you with an estimate for our services before we begin.